Watch
Solidarity instead of Charity, right here in Edmonton
Things I've learned from a Break and Enter
I have always had a penchant for the dramatic, though one might not have recognized this in me as a shy, young child, I have grown to enjoy putting myself in interesting (sometimes a bit un-nerving) situations like traveling alone or working in the inner city (against my poor parents pleas). I have also always been a touch over dramatic in my day-dreaming as well; I have played out how I would...
Of Mourning and Memories
Some of the best conversations I've had have happened on the front steps of The Mustard Seed. The steps face southwest and are often basked in the warmth of the afternoon sun, making them a perfect place to sit. These steps are where I first got to know Lori. It was one of those warm afternoons when I arrived early for a Saturday shift- Lori was already on the steps, relaxing in the sun. In our...
What is Justice?
To see this post in it's oringinal form (and more like it), check out The Mustard Seed Blog (HERE) What is Justice? Have you ever considered the word "justice"? Here's how the dictionary defines it: jus·tice  noun 1. The quality of being just; righteousness, equitableness, or moral rightness: to uphold the justice of a cause. 2. The administering of deserved punishment or reward....
The Season of Giving
Weekends are a unique time in the inner city. Most of the agencies are closed, and there is a kind of hush that seems to blanket the remaining activity. As I was leaving work one Sunday, a somewhat distraught older, aboriginal man approached me wanting to talk. We sat, side by side, our arms slightly touching, on the steps of the church looking out at the neighborhood. Sitting for a while, in...
All I want for Christmas this year...
Many of you know about my work in the inner city of Edmonton at the Mustard Seed. I'm sure I've shared different stories and thoughts about the topics of poverty and homelessness both abroad and right here at home, but through the past 2-3 years of steady immersion in Edmontons poorest neighbourhood, the majority of my free time spent reading, watching, and listening to everything...
The Beauty of Vulnerability
I love working at The Mustard Seed, but sometimes after a long day, when someone approaches me to talk, I just don't have the desire or the energy to be fully present to them. John (we'll call him), doesn't come to The Mustard Seed very often, but when he does we always have very awkward and strange conversations that I don't look forward to, so when I arrived at work already exhausted one evening...
Occupy Wall Street - Why this should matter to...
A Devotion for Wall Street by Shane Claiborne Tuesday, October 25th, 2011 A reporter recently asked me, "As a Christian leader, does your faith have anything to say about Wall Street?"  I said, "How much time do you have?" The Christian message has a lot to say to Wall Street. Theologian Karl Barth said, "We have to read the Bible in one hand, and the newspaper in the other."  For too long we...
the naked woman.
A woman came to the doors of my office today naked. Well. Not totally naked (thank goodness), but I was surprised as I was leaving work for the day to find a woman with no pants, socks, or shoes standing at the door shivering in the shadow of the building and the cool fall air. As I was gathering items to give to the woman at the door, I had to chuckle to myself at the sometimes blatant ways that...
Watch
Beautiful.
Watch
Check out more by The Work of the People: click here
Loving Andy Mckee right now - beautiful tunes....
An ode to bread.
Writer M.F.K. Fisher once wrote, "[Breadmaking is] one of those almost hypnotic businesses, like a dance from some ancient ceremony. It leaves you filled with one of the world's sweetest smells… there is no chiropractic treatment, no Yoga exercise, no hour of meditation in a music-throbbing chapel. that will leave you emptier of bad thoughts than this homely ceremony of making...
This is the FUNNIEST Sufjan Stevens song EVER
On endings, and on beginings; a farewell to 2010...
Written by my favorite author, Paulo Coelho, read it on his blog HERE One always has to know when a stage comes to an end. If we insist on staying longer than the necessary time, we lose the happiness and the meaning of the other stages we have to go through. Closing cycles, shutting doors, ending chapters – whatever name we give it, what matters is to leave in the past the moments of life that...
In praise of ugly beauty
Aiden Enns | Summer 2007 Issue | Published 19th June 2007 Check out more from GEEZ HERE . We are captivated by a narrow view of beauty. Standard, uniform, balanced beautiful beauty. Look at magazine covers. Not just for fashion and fitness. Look at the home and garden magazines, look at the car and pet magazines. All the "beauty" is similar. Smooth and "perfect." Why is it only a majestic sunset...
The goodness of Poverty
An article from Geez Magazine, Geez Staff | Spring 2006 Issue | Published 1st February 2007, Check out the website (http://www.geezmagazine.org/magazine/article/the-goodness-of-poverty/) for more cool articles like this one: Someone will surely point out that asceticism and poverty are not the same; that one is a choice and the other is not. Someone will say you can't romanticize poverty;...
Watch
A year living biblically - colesnotes version!
Watch
Watch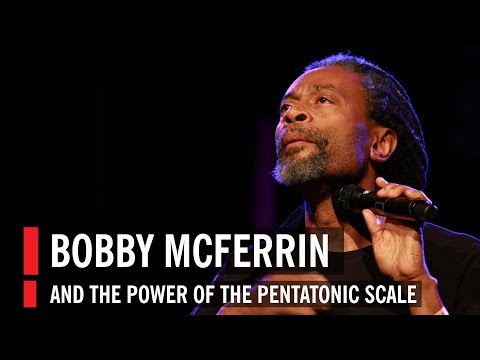 Watch
Anticipation:
  he present time is seldom able to fill desire or imagination with immediate enjoyment, and we are forced to supply its deficiencies by recollection or anticipation. - Samuel Johnson
Ratatat = AMAZING - ch-ch-ch-chec-ch=check it OUT... →
Why we need to travel...
… if we don't offer ourselves to the unknown, our senses dull. Our world becomes small and we loose our sense of wonder. Our eyes don't lift up to the horizon; our ears don't hear the sounds around us. The edge is off our experience and we pass out days in a routine that is both comfortable and limiting. We wake up one day and find that we have lost our dreams in order to...
5 am. Two hours of sleep. One back pack. Two girls. A grey hound bus, and the sunrise. Today begins the first day of a week long adventure - Vancouver* here we come. (*Portland, Seattle, we love you too). Adios Amigos.
Mother Mother - Train of Thought
Twitterer helps the mustard seed with tweets
I am the mother who is not allowed to even visit the children I bore, nursed, and raised. The court says I am an unfit mother because I now live with another woman. I am the boy who never finished high school, because I got called a fag everyday I am the girl kicked out of her home because I confided in my mother that I am a lesbian. I am the one working the streets because nobody will hire a...
so. many. stabbings.
Suddenly I am actually, for the first time, afraid to be alone in the city I live in. I don't want to walk anywhere alone, especially at night, like I used to love to do so much. I'm afraid I'll get killed.